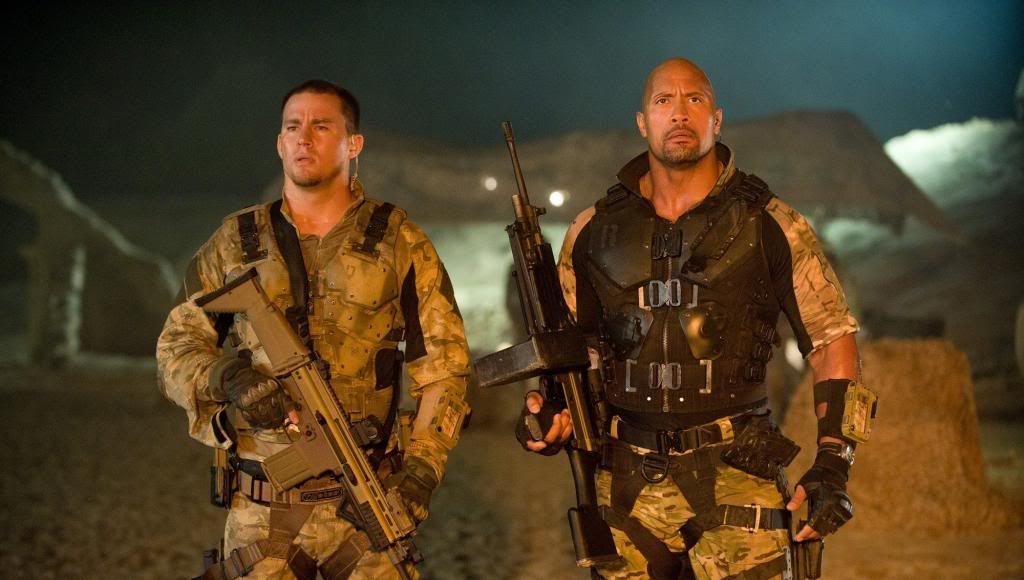 Opinion:
D+
By Jason Lin
With a critically-bashed previous instalment behind this sequel, it may possibly be evident that the franchise is all muscle and firepower without any else to consume. Despite being blockbuster worthy with a relatively effective 3D treatment and loads of action sequences, G.I. Joe: Retaliation should however easily become one of 2013's most forgettable films with other (possibly more capable) blockbusters slated for release later this summer.
A follow-up to the 2009 release of G.I. JOE: RISE OF THE COBRA, which grossed over $300M worldwide, Paramount Pictures, MGM and Skydance Productions, in association with HASBRO, commenced the di Bonaventura production of G.I. JOE: RETALIATION.

In this sequel, the G.I. Joes are not only fighting their mortal enemy Cobra; they are forced to contend with threats from within the government that jeopardize their very existence. The film stars D.J. Cotrona, Byung-hun Lee, Adrianne Palicki, Ray Park, Jonathan Pryce, Ray Stevenson, Channing Tatum with Bruce Willis and Dwayne Johnson. Directed by Jon M. Chu, and produced by Lorenzo di Bonaventura and Brian Goldner, from a screenplay by Rhett Reese & Paul Wernick based on Hasbro's G.I. Joe characters.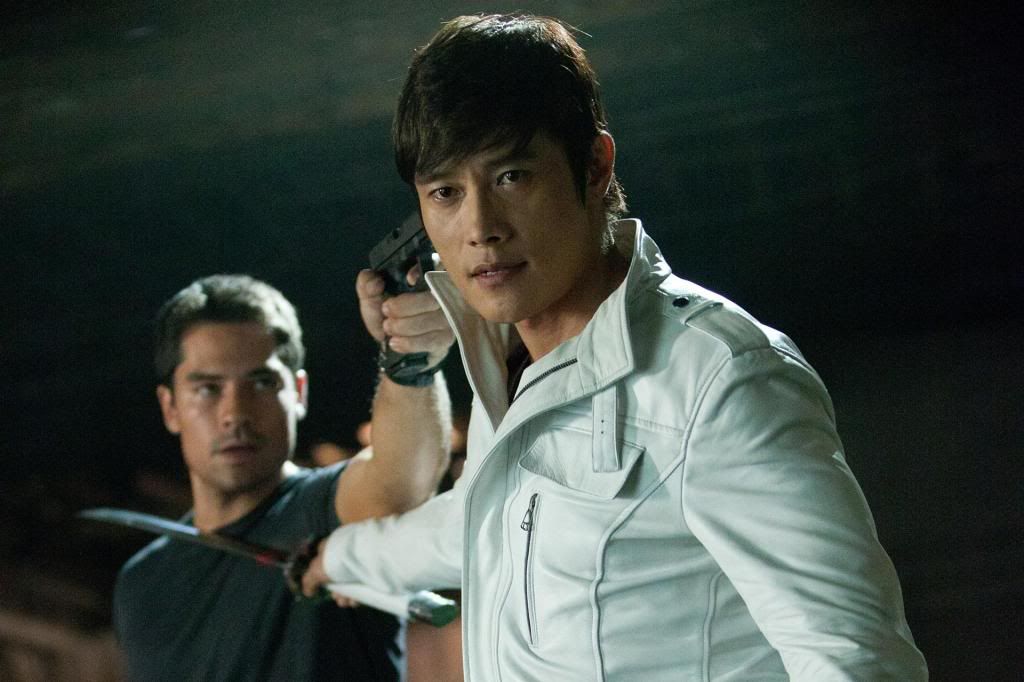 Under the helm of Stephen Sommers, G.I. Joe: The Rise of Cobra crumbled under critical opinions and presented cinema audience a loud and senseless piece of filmmaking. Depending on how one views it, G.I. Joe: Retaliation's Jon M Chu should have a wider space to better it but unfortunately only achieves marginally so.

Back to its loud and senseless traits, Chu devises the sequel with a series of weakly-scripted action set pieces that contain little or no relation to one another. From a pair of screenwriters (Paul Wernick and Rhett Reese) who have written Zombieland, it is indeed disappointing to witness so.

Without much content, this opinion looks towards both the cast and production technical performance.

Having almost the entire prequel's cast refreshed, one inevitably looks forward to more surprises with a heightened sense of expectation. Bringing onboard Dwayne Johnson as one of the leading Joes does impress with his macho factor (which Johnson should be capable of effortlessly). The screenplay places his character Roadblock under various superficial scenarios that should do little to test his performance range. A worthy note is S. Korean star Lee Byung-hun who renders one of the most competent act within the ensemble, who is sadly not provided much to explore potentials.
Cinematography is indeed apt as visuals are often dynamic and fast-moving. Under the hands of Stephen Windon, who has previously captured
Fast Five
and
The Fast and the Furious: Tokyo Drift
, events are taking place rapidly in high clarity. Issues are however taken with a few editing touches that feel like anything but the final cut.
Visual effects are well-crafted by ILM VFX artists that complement the impactful sound to give a action-thrilling experience. If there has to be nitpicking, a few of the rifle shots do sound a little less than spot-on. 3D visuals are bright and clear, particularly when viewed in RealD 3D, but it should be of note that the film wasn't shot in 3D and was post-converted from 2D. This comes as surprising since Chu's
Step Up 3D
was shot in 3D and it also happens to be one of the better films with the most impressive 3D visuals.
Much is said, it really does boil down to the Hasbro franchise loyalty instilled within specific viewers. Only G.I. Joe aficionados should apply.