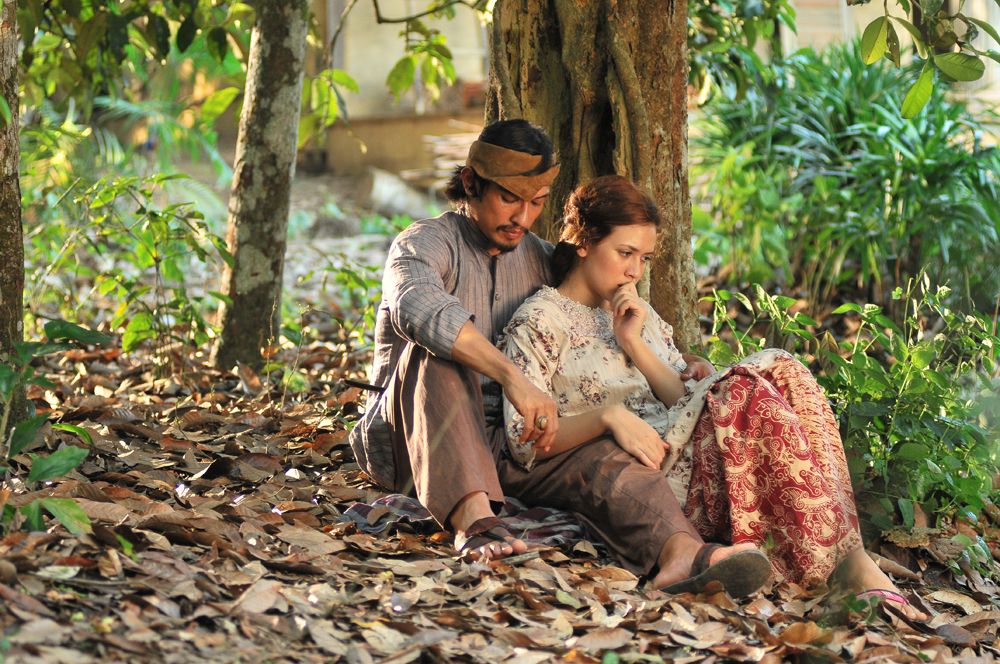 By Jason Lin
Opening this year's Southeast Asian Film Festival (SEAFF) is U-Wei Hari Saari's Hanyut, an epic Malaysian cinematic adaptation of Joseph Conrad's Almayer's Folly in the Malayas during the 1890s. Reprising for the third edition, the SEAFF 2013 is back with a new set of twenty films curated by the Singapore Art Museum's Sam I-Shan along with film programmer Philip Cheah and arts administrator Teo Swee Leng. Hanyut was also the first of a total of twelve pre-screening discussions scheduled this year.
In Joseph Conrad's novel Almayer's Folly, Almayer believes that his Eurasian daughter from a marriage with a Malay woman must be accepted as a European woman in a European society. In this epic film, veteran director U-Wei instead shifts the point of view to the Malay wife who insists that her daughter accept her "Malay-ness". The different characters-from the British colonialists, Dutch incumbents, Malay citizens and Arab traders-see the world in their own image. What does culture and change mean, and what does it mean to be Malay?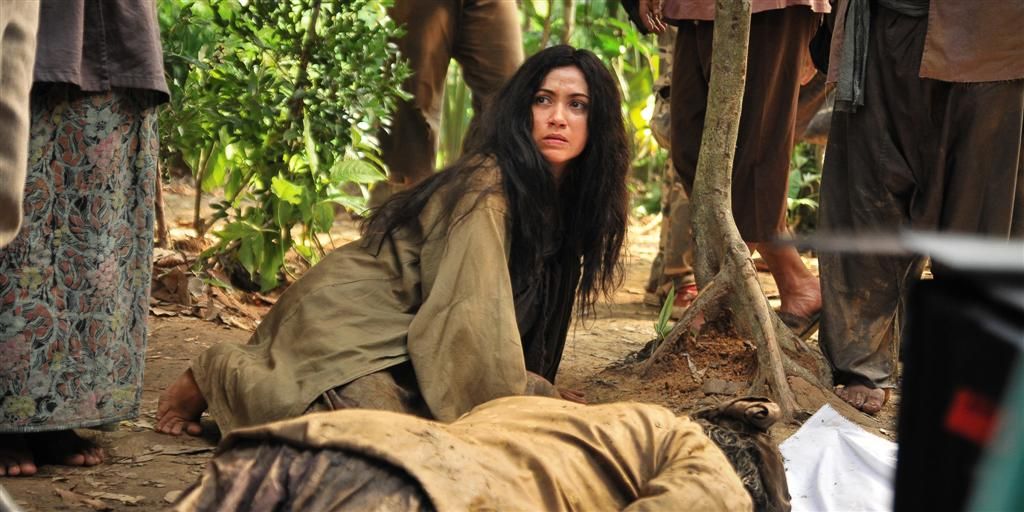 An epic film production no doubt, as Hanyut takes us back to the years just before the 19th century where European colonisation was rampant in Malaya. This provides a good context of Malaya's history, particularly with an animated navigation chart of the region as the opening sequence to further hint of nostalgia and decadence. U-Wei has certainly placed much efforts into achieving the right look and feel, with the customised naval vessels of authencity (which he managed to have established boatbuilders from Terengganu to build, as shared during the post-screening discussion) to the rural village architecture.

Production values of such are what many regional filmmakers can mostly dream of, as U-Wei shared that they were outcomes of several years of fundraising efforts. It takes much patience and perseverance to create films intended, which was a lesson I gathered from U-Wei's recount of his pre-production experience. Much like how its central character Kasper Almayer (Peter O'Brien) was consumed by the very desires of wealth, who believed that only perseverance would get him to the legendary mountain of gold hidden by his Malay spouse Mem's (Sofia Jane) late father.

Racial elements of dilemma were felt in Hanyut, as U-Wei is not satisfied with having the story revolving about Almayer. His daughter Nina (Diana Danielle) with Mem, who's of Eurasian heritage by birth, was sent to Singapore for a Western education in a church. This further displayed the true intentions of the Europeans' colonisation campaign that was largely driven by needs of resources. The Europeans probably despised the natives of the land they colonised. Almayer only wished for Nina to find a Caucasian husband as he understood how Malay men are allowed four wives, of which he disagreed.
While some of the native "Rajahs" (Kings/Rulers) remained neutral towards the European's colonisation in face of rewards in return, it was also contrasted against the presence of few freedom fighters who risked everything for the sake of retaining sovereignty and love. It was Dain Maroola (Ady Putra) who had shown us the true values of mankind, as opposed to what had mostly been practiced by others in the film. Greed is common to people regardless of racial and cultural background, which may well lead to the downfall and betrayal of certain values that people should hold dear to heart.

Living a dream of riches will kill an actual life of love and peace. It is seen in Almayer and likewise the native Rajah along with his "Orang Kaya Tinggi". Almayer lost the company of his loved ones through his deranged visions of a life of wealth and luxury in Europe (as he was born in Malaya and has never been to Europe). The Rajah and his entourage only cared about maintaining status quo that would readily shift in their favour under changing circumstances. Observe how the Rajah pledged full allegiance to the British and allowed them to have a hand in the ruling of their land despite being bestowed the duties of ensuring the intactness of the land and its people.

Love knows no boundaries, where it is depicted as a double-edged sword that yields with different effect under different intentions. We see how love heals and makes people happy. We also witness how love turns into jealousy and misery when it doesn't follow the right path. Betrayal is usually derived from a sense of love that went for a wrong turn, which leads to a vicious cycle of never-ending sorrows until one forgives and forgets.

Speaking of which, Hanyut's ending couldn't have been more impactful with Almayer inability to forget the pain despite having an opium smoke pipe in his hands. Those who do not forget are much tormented by their painful memories. It is only through forgiveness and letting go of past baggage will one be able to move on peacefully in life. As U-Wei said during the post-screening discussion, what can be worse than a man who wants to forget but finds himself incapable to? Not even after smoking opium, in the case of Almayer.

As the film fades to black with a definition of Hanyut as "drifting off into ominous peril without any real way of getting back", it is truly an epic journey of men setting themselves adrift towards degeneration that inspires others (in this case, the audience) of the horrors of being so.

The horrors of one's folly.