Opinion:
B+
By Jason Lin
Much unlike several other films on problem child in a family, this story written by Wentworth Miller and directed by South Korean filmmaker Park Chan-Wook narrates via aroused senses through cinematic techniques that are not seen in any other films. Projecting a coming-of-age journey through intriguing composition and effective editing, Stoker is a technically revering production that drives the audience wild with implied disturbing elements of violence and psychosexuality.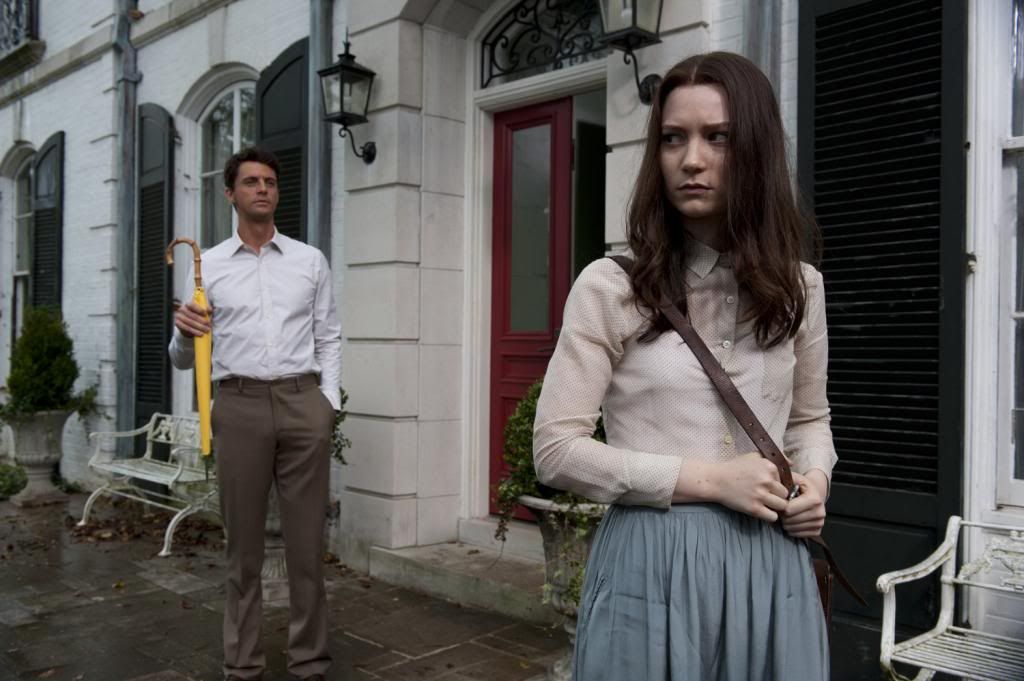 After India's (Wasikowska's) father dies in an auto accident, her Uncle Charlie (Goode), who she never knew existed, comes to live with her and her emotionally unstable mother Evelyn (Kidman). Soon after his arrival, she comes to suspect this mysterious, charming man has ulterior motives, but instead of feeling outrage or horror, this friendless girl becomes increasingly infatuated with him.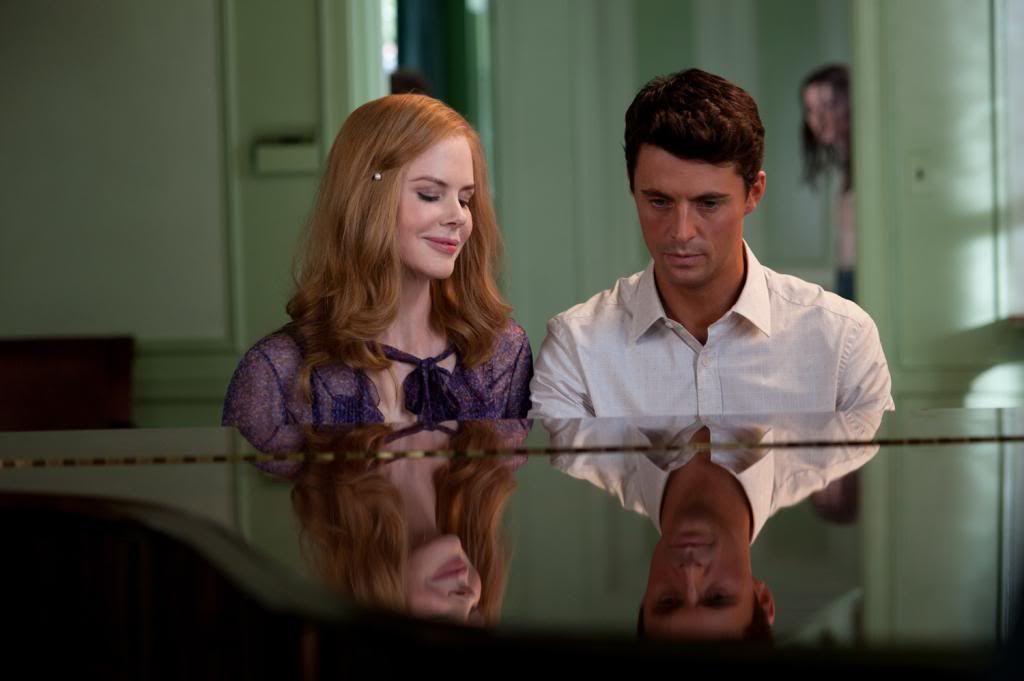 For those who are initiated to Park, Stoker marks two firsts for the filmmaker. It's his first English language film as well as his first feature film with a screenplay not written by him. Park has however introduced his long-time collaborator Chung Chung-Hoon to helm the cinematography as he is after all very much known for his visual style of filmmaking.

Observing several exposures of intriguing frame composition and camera movement, it is probably now a known-fact that Park (and perhaps Chung) at times employs out of convention filmmaking techniques. This also includes certain violation (or disregard) of cinematic camera rules. However, never is there a single jarring moment instilled by any technique practised as observed by this opinion.

Opening with visually arresting footage and editing that is accompanied with an interesting poetic monologue expressed by the central character India Stoker (Mia Wasikowska), things get on a really good premise.

"I wear my father's belt tied around my mother's blouse and shoes which are from my uncle. This is me. Just as a flower does not choose its color, we are not responsible for what we come to be. Only once you realize this do you become free. And to become adult is to become free."

It is soon clear that it will be a teenage girl's coming-of-age tale that is plagued by situational incidents that may or may not have influenced her eventual upbringing to whoever she may become. Described as a cool and calm girl of great brilliance in similarity to her late father, who had perished in a car accident on India's 18th birthday, she is the best juvenile role model that many other parents yearn for. This is soon set to be depicted as otherwise, which of course develops over the 98 minutes in shocking fashion.
Jolts are dished out with a psychological impact through intentionally devised images. For instance, there is a scene of India masturbating to certain thoughts in her shower. What makes it disturbingly complicated are the nerve-wrecking flashback visuals that are inserted in between to allow the audience a shocking revelation of India's inner world of thoughts.

Also present are breath-taking depictions of violence that are artfully relayed to the audience, which are considered subtle given viewers' knowledge of Park's use of extreme violence in The Vengeance Trilogy. Sometimes one ponders how is it that Park is able to portray violence so beautifully.

By conventional narrative structure, there isn't much to savour in terms of storytelling as this is a mysterious character study of India's journey as she turns 18 to become the eventual adult she will be. Miller's script invites the audience to question the actual factor that is pivotal towards her personality outcome. Is it the unnerving Uncle Charlie who attempts to seduce with an unknown ulterior motive, or is it the group of rebellious guy schoolmates who bullies her at school? Given that India has a heightened sense of sight and hearing, her detailed observational skills enables her to see what others do not realise and hear what others cannot.

Perhaps India has to owe her acknowledgement of her dark personality to her doings.

Stoker is perhaps a narrative bore that doesn't say much beyond the deliberate atmosphere of mystery and dread, but is by opinion a compelling character study that haunts and wakens one's senses to something and somewhere that one will never have thought of venturing into.