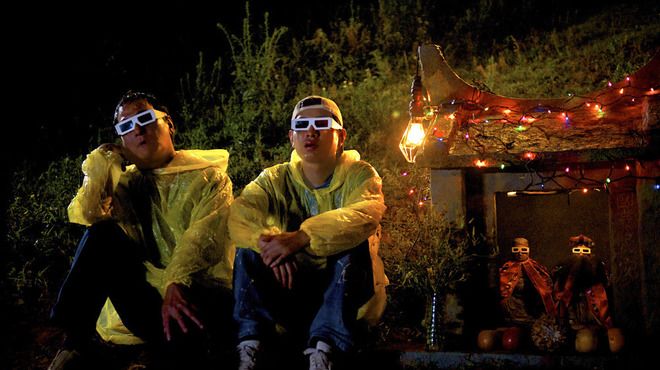 THE RITUAL by Wang Tung
By Jason Lin
10+10 is an omnibus of 20 short films made by some of the most prominent Taiwanese filmmakers who contribute a five minutes short film each in celebration of Taiwanese cinema. Given little or no limitations pertaining to theme, genre, or narrative structure, all of them took the opportunity to craft works at their will. Some present creative flair through thought-provoking pieces that are either abstract or brooding, while others ventured the light-hearted route for a casual session.
It is however worthy to note that the 20 short films produce mixed results when viewed in series, given the diversity of style and genre techniques. Some relate better while some totally lose their audience with muddling comprehension of the intensions and contextual meanings.
10+10 begins with Wang Tung's The Ritual that sends two brothers up a hill to pay their respects and appreciation to the deities after receiving blessings to strike lottery. Almost every shot is well-composed and sharply-lensed, instilling a comfortable sensation when viewing the luscious greenery throughout the brothers' ascend up the hill. There is also an amusing segment where they treated the deities to a screening of Avatar in 3D (with 3D glasses), which seems to be digging at the changing times of cinema where 3D invades the arena of conventional 2D cinema.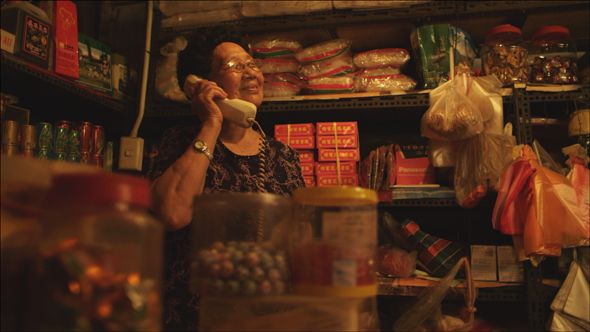 A GROCERY STORE CALLED FOREVER by Wu Nien-Chen
Wu Nien-Chen's
A Grocery Store Called Forever
takes a more heartland approach with an elderly lady's struggle to manage the relevancy of her grocery store in modern times where convenient store chains are prevalent. Wu's film relates extremely well to citizens with a simple story and theme, but is able to say a lot to one's heart. It is a good case example where good short films do not necessary have to be a complex one.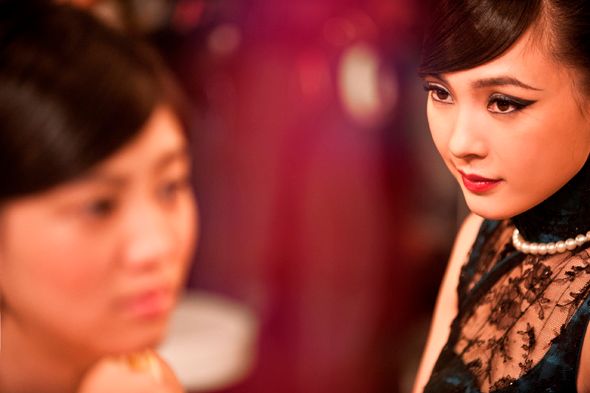 THE DEBUT by Chen Kuo-Fu
There are short films such as Wei Te-Sheng's monologue commentary piece that fails to connect with most albeit accompanying footage of his journey on-route to Venice Film Festival 2011 where his feature film
Warriors of the Rainbow: Seediq
was part of the Official Competition selection.
There are also some that begin in good premise but not ending with a satisfactory note, such as Shen Ko-Shang's
Bus Odyssey
that adopts a black and white treatment and ends at a climatic high with an abrupt act of violence disrupting the bus' serenity.
Once in a while, a homage piece is observed as in the case of Chen Kuo-Fu's
The Debut
that depicts a scene of a teenage young songstress who is discouraged by her poor debut performance. The audience will later realise that it is one of the early days of Chinese pop legend Teresa Teng.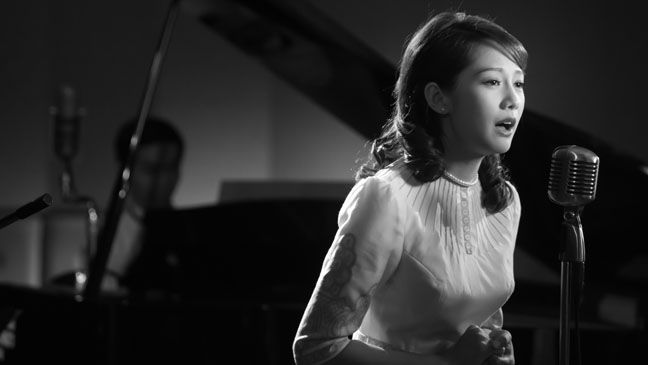 GREEN ISLAND SERENADE by Hou Chi-Jan
One of the interesting short films
Unwritten Rules
by Cheng Yu-Chieh sends a team of young Taiwanese filmmakers trying to figure how to manage political references within their production given a number of considerations. Approaching it with a light-hearted mood, it is great to see how satires can still be comfortably possible within certain taboo context.
Another favourite of this opinion is Hou Chi-Jan's
Green Island Serenade
, which presents great visions and mood as the entire five minutes features the transition of a radio singer Chi Lu-Hsia whose song (also the title of the film) is delivered from 1954 to 2011. There is no narrative structure or explicit storyline but a simple song time travelling over nearly 60 years through well-devised cinematic composition and techniques has impressed very well.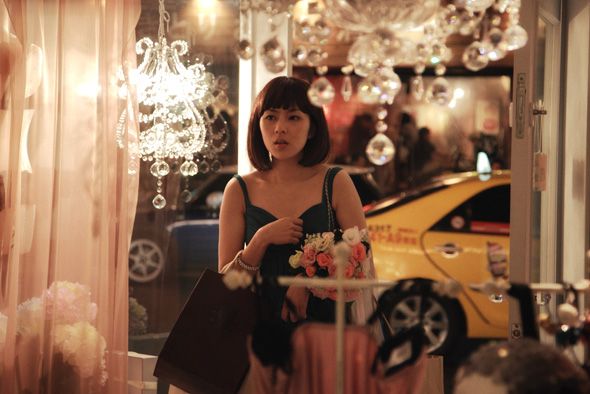 SOMETHING'S GOTTA GIVE by Hsiao Ya Chuan
Chung Mong-Hong, who previously made the well-received
The Fourth Portrait
, delivers a sinfully gratifying piece with
Reverberation
. Having the bullies receiving lethal repercussions of their own morally wrong acts, it is uncertain if the message is right. One thing for sure is that what goes around comes around and for some reasons this opinion takes guilty pleasure in enjoying the sight of the demise of the bullies.
Hsiao Ya Chuan's
Something's Gotta Give
sees a fine lady who is compelled by unorthodox fancy concepts to experience her eventual awkward situation. Attending a friend's wedding that is taking place late at night in a bareback dress that requires silicone bra, misfortune greets her when her silicone bra malfunctions and seeks help at a closing lingerie store. It kinds of hint at how the society embraces trending changes in contrast to conventional values, which may also be reflective of contemporary Taiwanese cinema.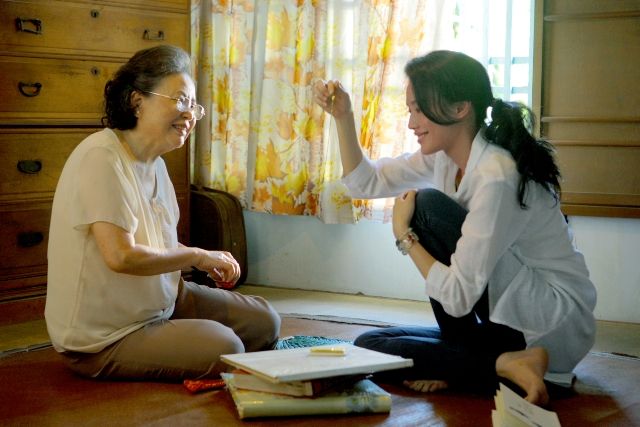 LA BELLE EPOQUE by Hou Hsiao-Hsien
Finally, master filmmaker Hou Hsiao-Hsien presents an observational piece, La Belle Epoque, about how things are better with age. Shu Qi is seen receiving gold bars from her mother, which are much more valuable in today's context (0.999 fine gold). A later scene unites the family for a photo-taking session, where the mother is intentionally placed in the centre, before the short film ends with a shot of a well-grown tree. The gold, mother, and the tree is symbolic of how age transcends time to inflate its value. Not one of Hou's best but still an admirable piece of work.
Despite an irregular tempo of quality over the series of 20 short films, one thing that this opinion appreciates is that short films are no less challenging to produce over feature-length films. It is even more difficult to tell a fulfilling story that impresses within a shorter time span.