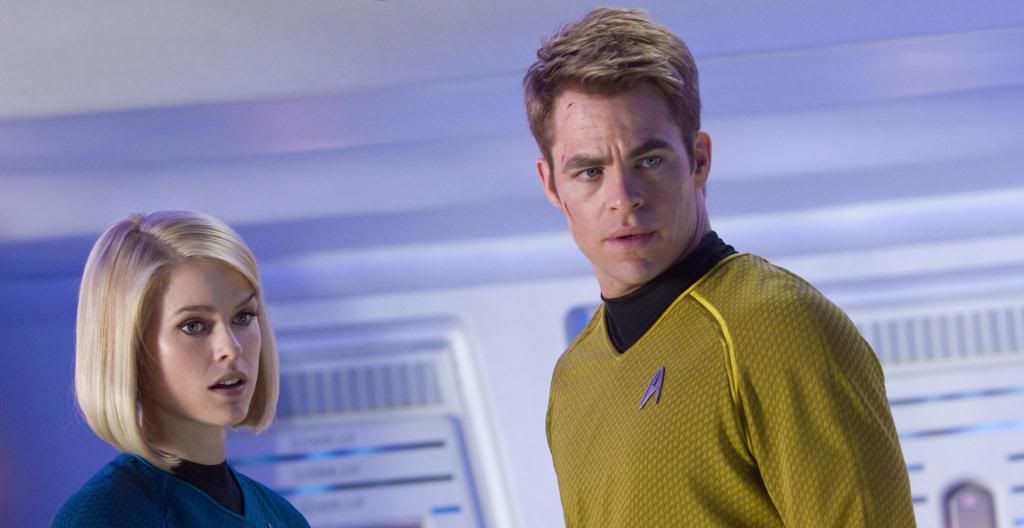 Opinion:
B+
By Jason Lin
Boosting all levels up and maintaining a pace that almost feels like warp speed throughout, J.J. Abrams has heightened every genre department in making the second instalment full of mind-blowing action. If one is to nit-pick, in exchange is a slight compromise in fluid storytelling and space for imagination. After all, how can any film be strong on all fronts. Star Trek Into Darkness makes one of the top summer blockbuster sequel and is also recommended for viewing its gorgeous visual effects in the large IMAX 3D format.
When the crew of the Enterprise is called back home, they find an unstoppable force of terror from within their own organization has detonated the fleet and everything it stands for, leaving our world in a state of crisis. With a personal score to settle, Captain Kirk leads a manhunt to a war-zone world to capture a one man weapon of mass destruction. As our heroes are propelled into an epic chess game of life and death, love will be challenged, friendships will be torn apart, and sacrifices must be made for the only family Kirk has left: his crew.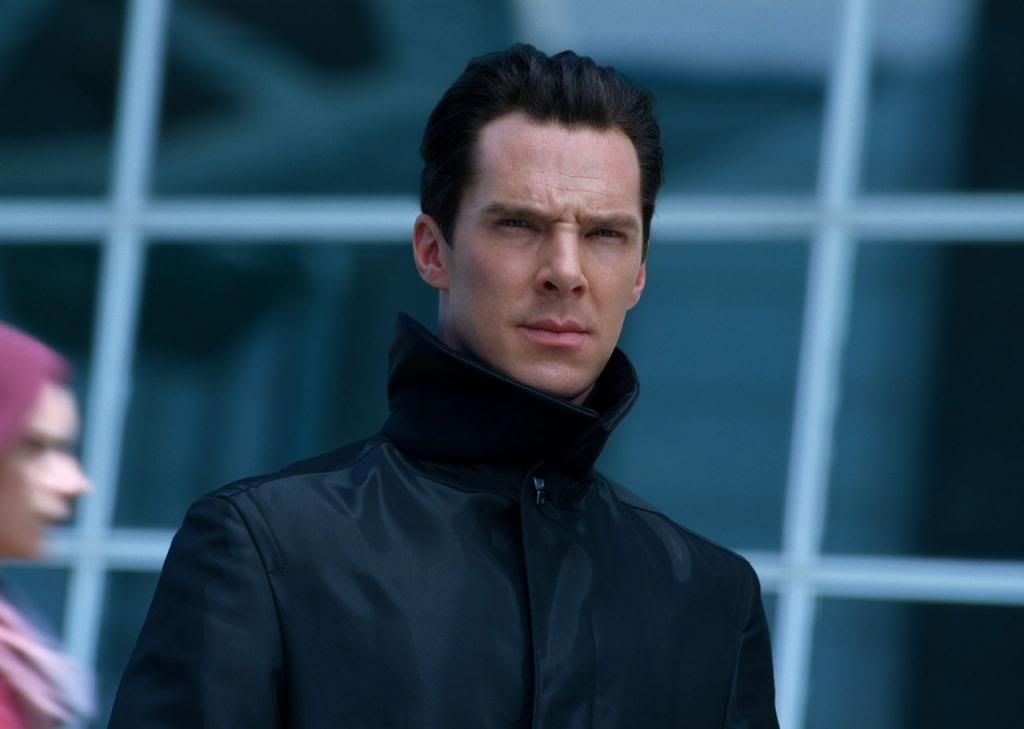 Series fans' favourite Captain Kirk (Chris Pine) and his U.S.S. Enterprise crew signs on yet another mission to battle against adversity in space. Not only is the entire lovable crew ensemble reprising for amusing moments, there are also a few additions such as daughter of Admiral Marcus - Carol Marcus (Alice Eve). Though promising, her character is unfortunately minimally written so as to ensure continuity of the film's rapid pace.

And rarely does the action relent for any breather.

Rushing right into the middle of peril, Dr. McCoy (Karl Urban) and Kirk dash through a bright crimson forest as they are on the escaping end of a pursuit by primitive natives of Nibiru. High effective albeit technically devised with certain hap-hazardous shooting and editing style in sync with the onscreen activity.

While most footage captured are sharp in clarity, the compositions (by Daniel Mindel) are often adequate without being inspirational. Since most of the film's visual scape is constructed with visual effects, the impact should be negligible.

As the action peaks constantly throughout for entertainment, the mystery is subsequently served and well addressed by superhuman Khan (Benedict Cumberbatch). With a perplexing sense of unpredictability and a fleeting hint of menace, Cumberbatch manages his performance well and even terrorises with his random burst of mad violence. Khan may well be the better villain of the two Star Trek films.
In place of the heightened action and antagonisation, the screen presence and cast interactivity is somewhat sadly sacrificed as it is something that this opinion had wished to see more. It is also what made the first film so enjoyable - the characters' inter-bantering that is witty and hilarious. Here it seems like most of the crew members are degenerating into modes of awkward discomfort and do not appear to be enjoying themselves as much. Scotty (Simon Pegg) is dismissed and Chekov (Anton Yelchin) is almost entirely apologising in the engine room for mechanical faults.

Also not reined is the science and technology at play where almost everything seems to be both possible and impossible at convenience. Possibly due to the breathless action at hand, there is little or no space for the audience to appreciate the cosmic technology. There has to be a balance between amazing space technology and scientific constrains to keep affairs practical in alignment to the audience's comprehension and expectation.

Nevertheless, technical qualities are beaming especially in the department of visual effects and sound design/mix. Adding on the IMAX footage shot on IMAX cameras, Abrams' first post-converted 3D feature film is indeed engrossing as it arrests all senses when viewed in the large IMAX 3D format.

Although space is the final frontier, it doesn't seem to have prevented Abrams from advancing his cinematic craft in this vibrant action adventure genre piece that warrants a watch or two.