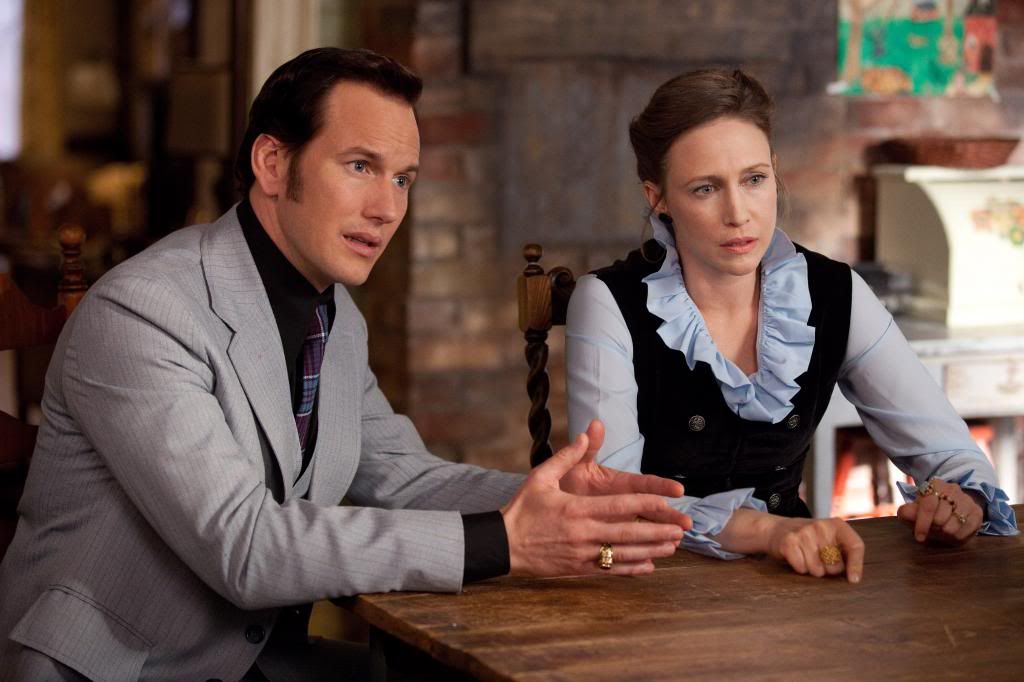 Opinion:
B+
By Jason Lin
One of the highly anticipated horror films of the year (probably more so for genre fans), horror filmmaker James Wan continues on his streak of well-received horror films such as Insidious with The Conjuring. Tackling on the horror agenda with other mechanisms and an old school 1970's tribute, Wan shows that there is definitely more to the cinematic scene of horror that is typically easily written off as a B-grade exploitation genre filled with blood, boobs, and narrative bore. One of the highly recommended watch for even non fans.
Before there was Amityville, there was Harrisville. Based on a true story, "The Conjuring" tells the horrifying tale of how world-renowned paranormal investigators Ed and Lorraine Warren were called upon to help a family terrorized by a dark presence in a secluded farmhouse. Forced to confront a powerful demonic entity, the Warrens find themselves caught in the most terrifying case of their lives.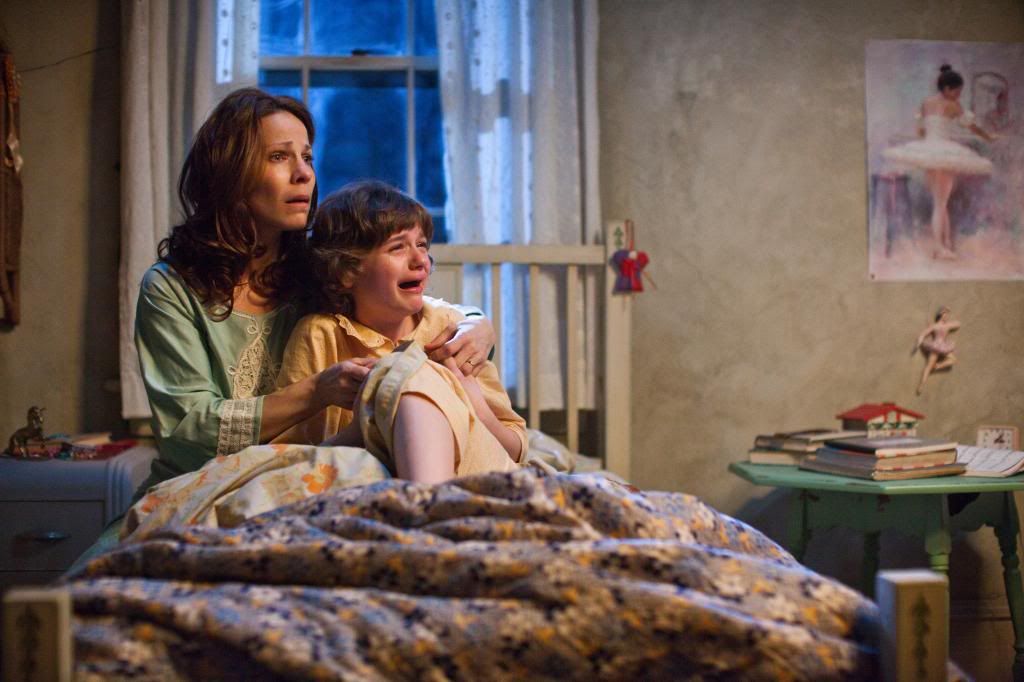 After nearly ten years since his first major debut in 2004 with Saw, the creepy puppet master has since edged on from the "Splat Pack" trait of "gorrific" horror films to his latest old school 70's chiller. Based on one of the true cases from real-life paranormal investigator couple Ed (Patrick Wilson) and Lorraine (Vera Farmiga) Warren, James Wan picks up the story that has also led to the earlier The Amityville Horror.

Looks like contemporary horror genre isn't getting weary and is on the contrary a gripping experience even for non-horror fans. Wan exercises in The Conjuring a set of effective techniques and well-composed audio and visual incite to allow viewers to follow the narration at the edge of their seats (with toe curls).

With big budget studio horror productions always looking for the blatant boo, a compliment towards Wan for having his audience so glued into the narrative as he shows everyone that it is all about the atmosphere and the little subtlety in time and space that gets the job done (very well).

Despite affecting notes from Joseph Bishara's score at times to hint of an imminent terror, his composition here is interestingly restrained (as compared to his previous work in Wan's similarly impeccable Insidious) to allow the silence to thicken the plot and the sense of dread. The build up for each scare scene is concisely well timed, as Wan has seemingly mastered the technique of pacing, which is also likewise applied for the film's tempo.
Admittedly, the story isn't developed in depth but through the convincing performance by its cast ensemble. Particularly so as noted in Lili Taylor, who plays the mother of the victimized family Carolyn Perron, and Farmiga who inspired much through their apt demeanour of trauma and fear respectively. Mrs Perron begins as an unsuspicious mother who plays blindfolded hide-and-clap, to fully antagonized victim whom one sympathises with. Mrs Warren allows one to play with images of horror within one's imagination from her bizarre frowns and stares into random space and direction.
Speaking of hide-and-clap, it is commendable for the filmmakers to transform something as innocently simple as a clap into a horror element. The clap also allows sound designer Joe Dzuban to accentuate the game of hide-and-clap with an aural dimension of direction, especially when the clap comes from a supernatural source. A clap sound has never been more frightening when picked up in the middle of a quiet night.
For attaching the audience unto the perspective of a fleeting presence like a spirit (or worse), the photography by John R. Leonetti is well received and actually helps heighten Wan's vision in
The Conjuring
through planned camera motion path and angles. Lighting is also effective here, which is important as it is observed that digitally induced horror effects are kept to a minimal here.
Wan might have found his second favourite item of nightmare besides puppets – haunted houses. It is however uncertain if his haunted houses are scarier than the real estate market situation here. Wondering if the property market might be cooled if Wan adapts
The Conjuring
in a Singapore context with the litter chute door slamming open and shut every night at the demonic hour.
Easily one of the best horror films till date this year. There is also
Insidious: Chapter 2
later this Halloween from James Wan and his frequent collaborator Leigh Whannell to look forward to, before he goes off to make street racing a frightening affair for Universal.
(Preview courtesy of Incinemas. A
lso published on Incinemas.
)