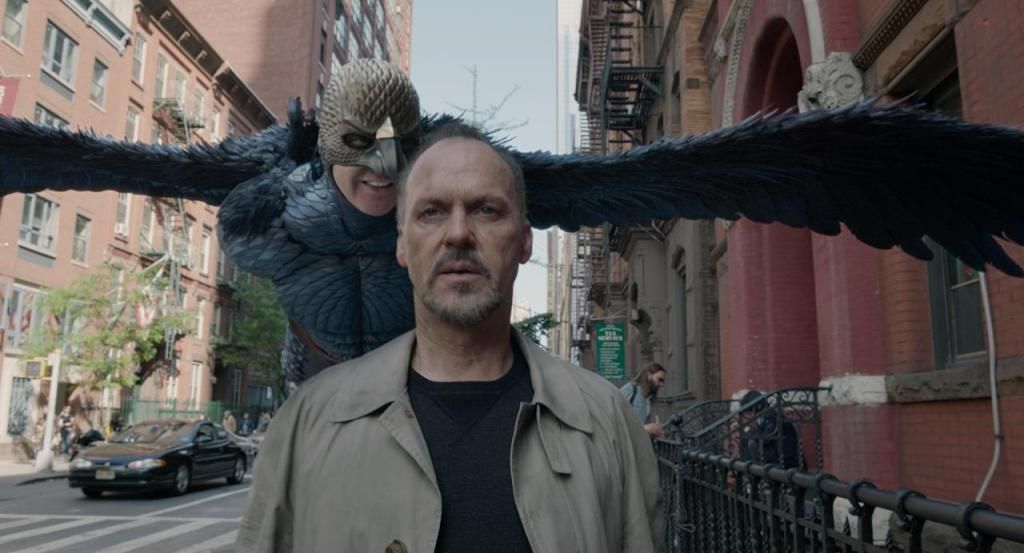 Opinion:
A
By Jason Lin
It is like nothing that has been seen before. A high concept film that strikes sky high on almost every level of technical and creative filmmaking aspect will set the entire industry and community ablaze with exhilaration and hopes of new breakthroughs. This very film that should retain itself in the hearts and memories for time to come is Alejandro González Iñárritu's well-executed fifth and latest feature film –
Birdman or (The Unexpected Virtue of Ignorance)
.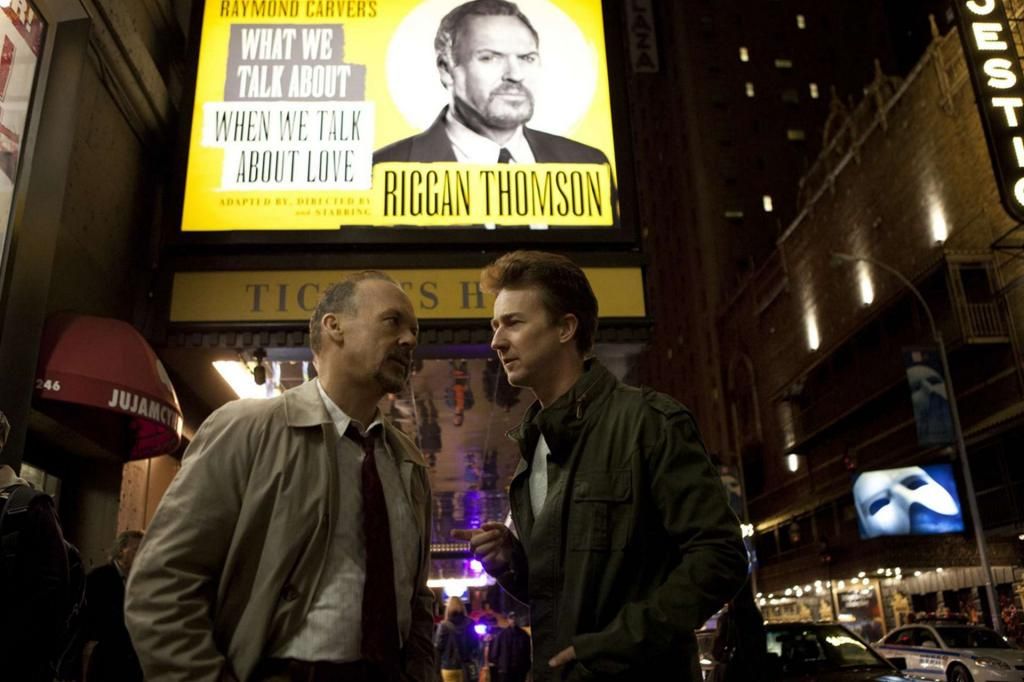 BIRDMAN is a black comedy that tells the story of an actor (Michael Keaton) – famous for portraying an iconic superhero – as he struggles to mount a Broadway play. In the days leading up to opening night, he battles his ego and attempts to recover his family, his career, and himself.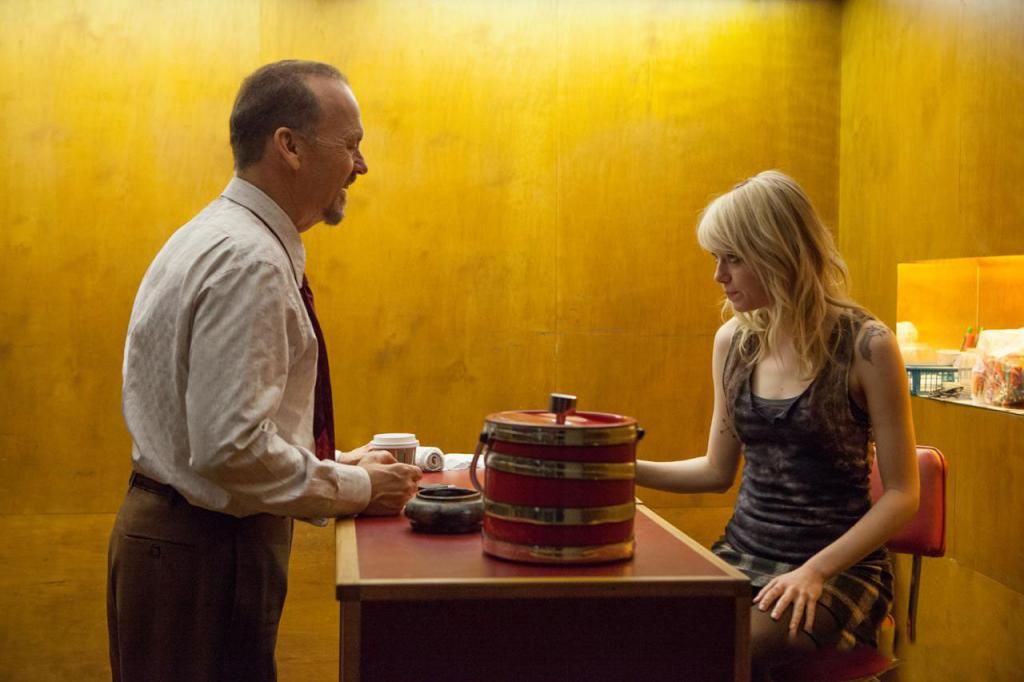 Do not allow the film title to fool you (or to be convinced by any one else who has been fooled by it) into thinking that Iñárritu has joined the growing legion of filmmakers who have ventured into superhero tentpole production. Like how one of the beginning expository scene refers to some of the promising contemporary actors being casted for superhero blockbusters, this film speaks aloud on the struggle between art achievement and commercial ROI of every artiste (and filmmaker).
This is much observed in the illusions appearing to the central character Riggan Thomson (Michael Keaton), a washed-up actor who is now only remembered as the man behind the costume of superhero Birdman, through deep voices and supernatural abilities that is only apparent to Thomson as a reflection of inner struggle.
Interestingly self-referential and tongue-in-cheek, Keaton is much like his character where he used to play Batman in the late 80s. The Birdman series is also seen to have gone through 3 box office exercises, which reminds one of the Iron Man series that also gone through similar with 2 sequels. Fame comes and goes like how Birdman takes the bench to allow "the man in the tin suit" to reign the box office registers.
Establishing a broad but bold point on the relevance of being valued and recognised by the society at large, this theme is scarily real for many of us out there as time changes the old with new. There's mentions of effortless overnight digital social media viral stints that turn people into sudden celebrities to be adored by many. This is juxaposed against artists who have on the contrary spent time and blood into their creative career, only to be strampled and condemned to death so quickly and easily by a negative remark by a critic.
Beyond the creative high that the film soars up to, its technical qualities deserve another limelight on its own and likely to be further appreciated in the future as a good case example for film close studies.
Starting from the jazz drum soundtrack by Antonio Sanchez, which the audience hears right from the beginning to the end, the solo drum notes provide an overarching framework and mood for the entire film to unfold over. It is so integral to the film's narration that without it, much of the impact will have been lost.
Akin to how the soundtrack connects every scene and sequence together so seamlessly as one, viewers will also be elated to enjoy the experience of seeing the 120-minute film (almost) as a single take. As least it is made to be believed so through the technical wizardry of editing (Douglas Crise and Stephen Mirrione) and planned photography by Emmanuel Lubezki (who had lensed Gravity).
The one-take approach where it smoothly follows and circles the characters not only provides the impression of realism (like a documentary) but also a whole new way to approach narrative structure as it not only moves from scene to scene but also across time seemingly in real-time. Infusing supernatural (CG) scenes of illusions into the flow did not appear jarring at all. In fact, it is perceived as an economical method of layered storytelling as the film transits from realism to surrealism.
Not forgetting how much pain went into the planning, particularly seen in Keaton's semi-nude dash across bustling New York Times Square.
Lubezski's camera also adopts the habit of sticking very close to the characters, where tight shots of characters maintained during arguments induce planned and intended discomfort (meant in a good way). It is as if the audience is just right next to the characters during every scene.
With Iñárritu's direction, some of the best performances are observed in the cast with special mentions dedicated to Keaton, Edward Norton (who plays an emotionally unstable actor) and Emma Stone (as Thomson's daughter).
Like how Thomson stages a comeback in Broadway theatre to show that he has more than just clowning about in a costume, Keaton rises to reestablish his worth.
There can be so much more positive praises and comments made about Birdman, but no amount of words can better describe the qualities of the film than experiencing it in a theatre (with a large screen and good sound). The best film of the year (so far) by opinion as we edge closer into the award season culminating in the Academy Awards this 22 February.
(Preview courtesy of InCinemas. A
lso published on InCinemas.
)