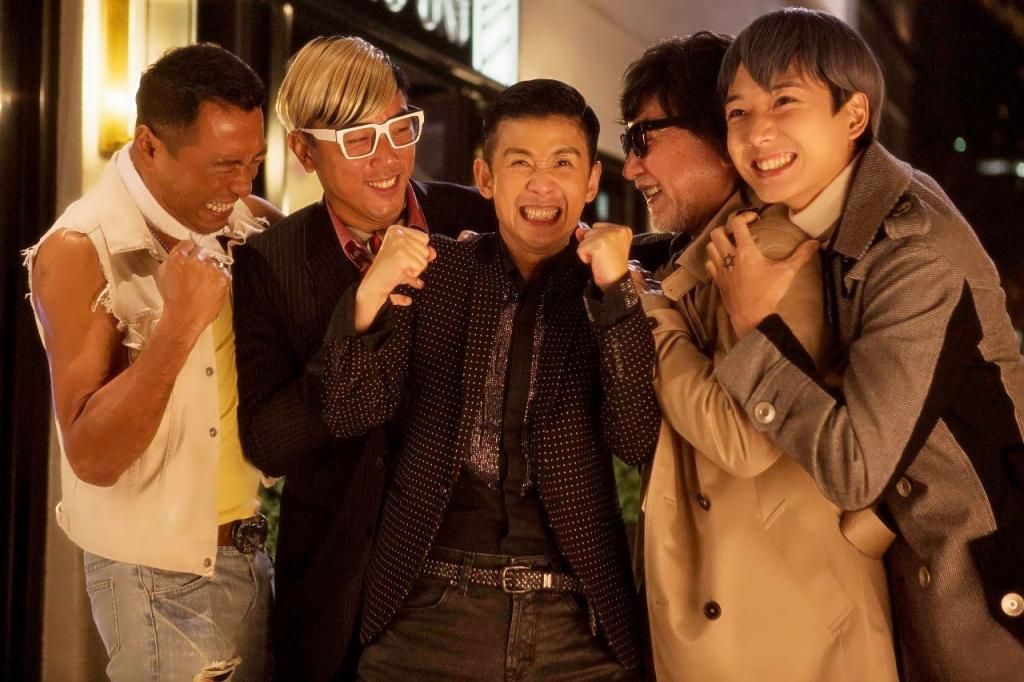 Opinion:
B-
By Jason Lin
12 Golden Ducks is one of the films that enjoys stereotypical buzz even before viewers enter the theatres. Its suggestive and provocative theme and premise should attract many by default. After exploring the relevancy of the world's oldest profession in last year's Golden Chickensss, Director Matt Chow explores the same professional practice - by the opposite gender this time.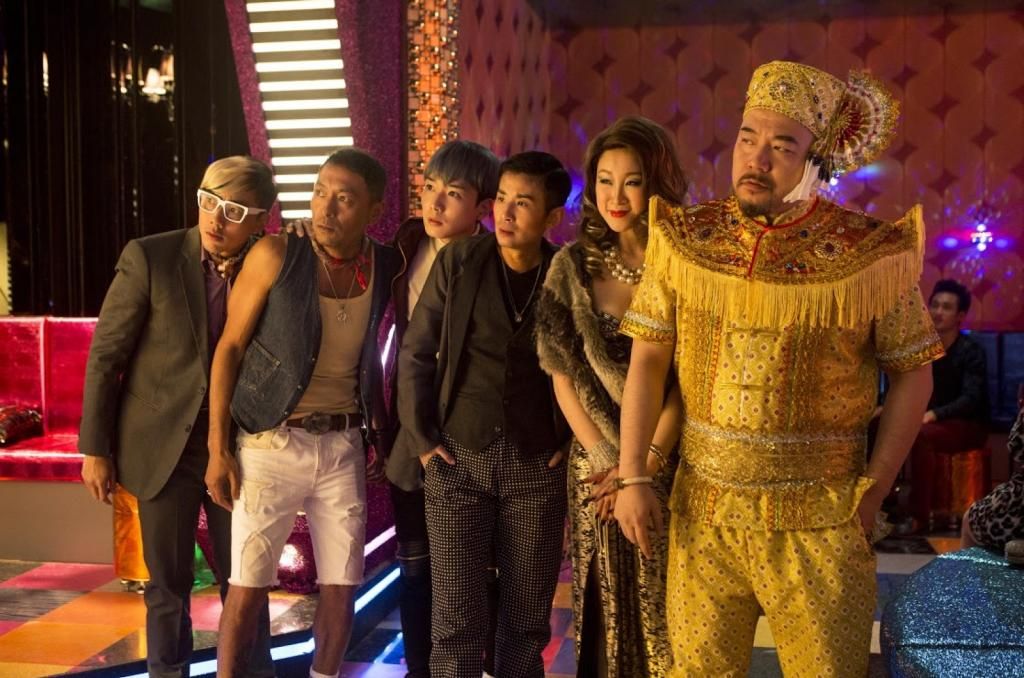 Chow Sum knows the art of wooing and pleasing the ladies since young. He lives off his female companions and leads a lavish lifestyle. Things are good until he is cheated by an ex-love. Soon, Sum ends up with a huge debt and flees to Thailand. Desperate and without any support in Thailand, he ends up working as an escort in a bar. Unwilling to live his life in the limbo in a foreign land, Sum summons his courage and looks set to work his mojo upon returning to Hong Kong!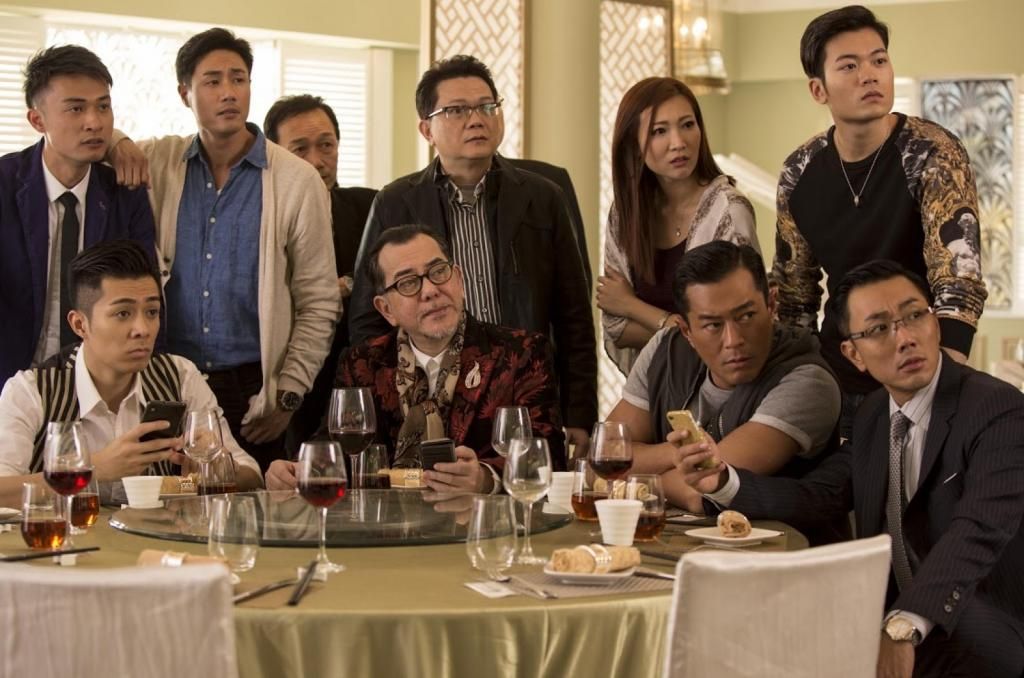 Starting the show with a group of men discussing today's trend of men doing business with women, the message is sent out loud and clear about the film's subject – gigolos (also known as "ducks" by the Chinese, thus the film's title).
After blessing Sandra Ng with artificially enhanced frontal assets as a hardworking "mama-san" (female pimp) in Golden Chickensss, Chow tasks Ng with yet another challenging role as a male social escort by the name Future. From scenes of bare-chested dancing (with the aid of special effects) to suave masculine demeanour, Ng gives a good shot at wearing the pants.
Giving Ng's character more room to breathe (without character development), there is less melodrama in this film as compared to Golden Chickensss. This results in an evenly toned comedy that should sit more comfortably with genre audience during the Chinese Lunar New Year festivity. This however translates into a genre film that sacrifices on plot and narrative merits, which is expected of the franchise in the first place.
With more sitcom scenarios depicting the dynamic demands of today's female clients towards their male social escort, the middle chapter makes for some good fun in similar spirit as the Japanese adult video industry study mission seen in Golden Chickensss.
There is a particular scene of a young and overly stressed lady performing a violent boss-secretary role-play with a gigolo, where she screams out "C.Y. Leung" as she hurls her punches. What a pleasant surprise and a clever (albeit cheap) insertion of the filmmakers' frustrations against the incumbent Hong Kong Chief Executive.
The star-studded cast list guest performing respective cameo roles as ducks and female clients should help bolster the allure of the film. In an attempt to reach out far, actress Isabelle Wong, who has only recently announced her return to the entertainment business, is convinced to make a guest appearance in 12 Golden Ducks. Some of the other high-profile actors include Nicholas Tse and Taiwanese sweetheart Michelle "You Are the Apple of My Eye" Chen. It is also nostalgic to see Louis Koo and Carman Lee reunite on the silver screen reliving their past chemistry in The Return of the Condor Heroes twenty years ago.
Chow positions the importance of keeping the ladies happy in good spirits as the relevance and drive behind the sorrows of men and gigolos. At the end of the day, it will definitely be worth men's pain because when women are keep delighted, everything in the world will be fine and well.
Having more fun and ease in this installment without as much distraction and melodrama as the previous one, 12 Golden Ducks is one of the cinematic choices that provides nothing but pure simple delight over this festive period. Ladies may fancy this better with its theme, especially after having already struck 50 Shades of Grey off the watch list.
(Preview courtesy of InCinemas.
Also published on InCinemas.
)