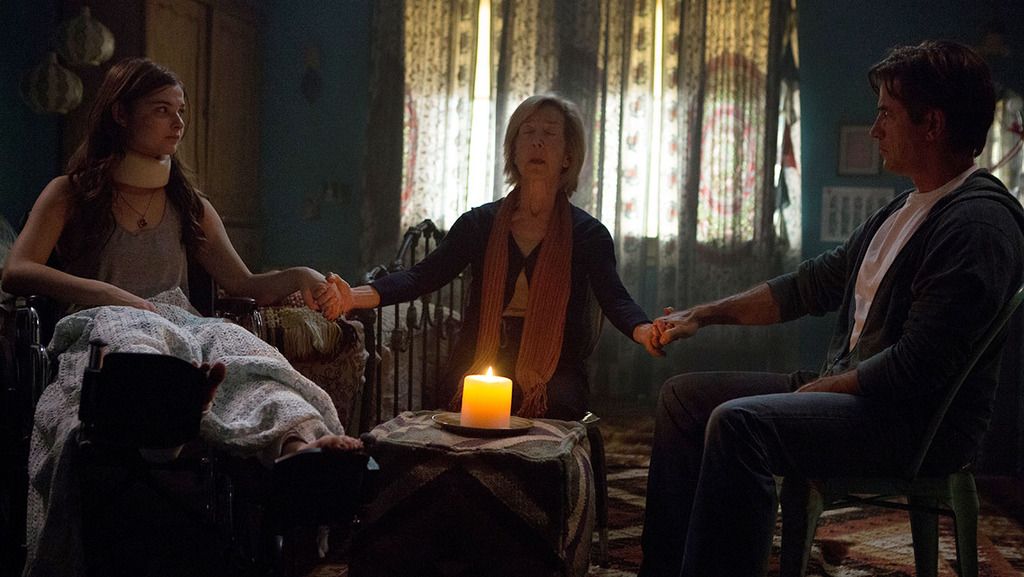 Opinion:
B-
By Jason Lin
When so many have failed in creating a successful horror franchise as too many average genre productions tend to go for low hanging fruits (cheap scares, blatant boos), there are fortunately still a few in contemporary horror cinema that really get genre fans excited. Insidious is one such example after spooking viewers terribly well with the last two films.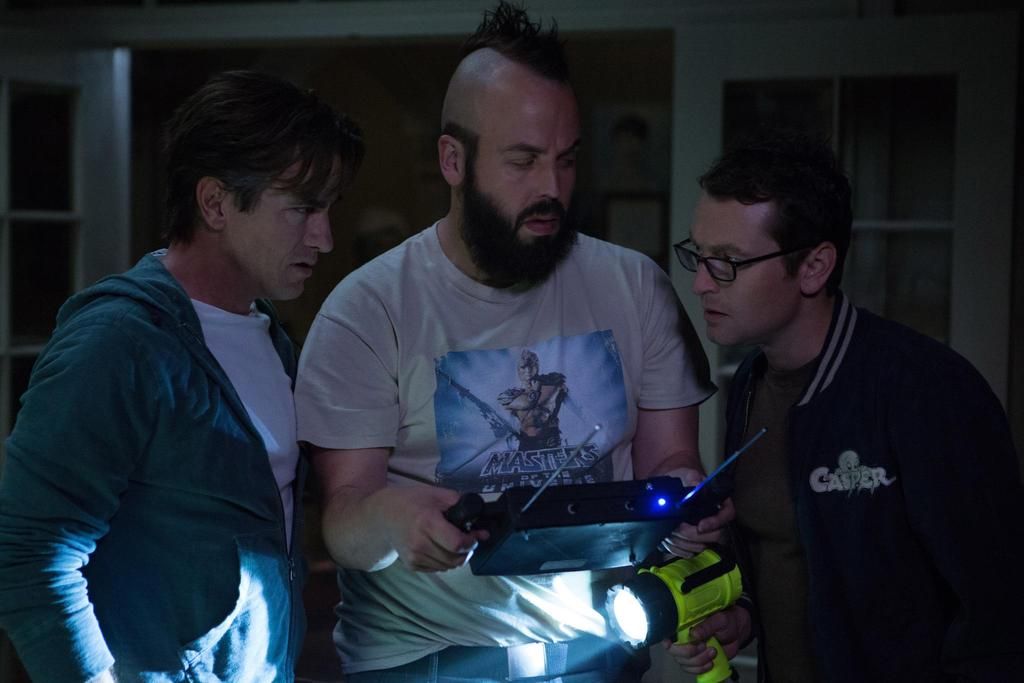 A prequel set before the haunting of the Lambert family that reveals how gifted psychic Elise Rainier reluctantly agrees to use her ability to contact the dead in order to help a teenage girl who has been targeted by a dangerous supernatural entity.
Screenwriter Leigh Whannell makes his directorial debut (with James Wan helming Furious 7) in Insidious: Chapter 3. Despite the title of this film, it is a prequel that goes a few years back before the story of its predecessors (more like Chapter 0). Chapter 3 is observed to be a standalone installment with a different family haunting (yes, the Lamberts are not antagonised this time round) and a relatively different look and feel that deviates from the series' visual signature.
Perhaps an opportunity for Whannell to begin defining his own filmmaking identity, it is only fair to allow him to show us what a Whannell horror film is like. For those who are already subscribed to the series, it unfortunately subtracts from the wonderful franchise branding established by Wan (and Whannell).
Starting from the look and feel, the visual deviation could be attributed to the different photography and editing credits in Chapter 3. For instance, the Further felt like a different realm altogether. This also further reduces the chilling ambience that the first two films used to slowly brew fear and tension. In exchange, Chapter 3 had mostly spontaneous loud scares that didn't linger like they should.
With a new family, teenager Quinn Brenner (Stefanie Scott) proves to be a much more vulnerable victim than Josh (Patrick Wilson) and Renai (Rose Byrne). Despite a lengthy (and weary) exposition in the film's first thirty minutes or so, the Brenners' story is barely captivating with Quinn's father and brother Sean (Dermot Mulroney) and Alex's (Tate Berney) paper-thin characterisation.
Thankfully, Elise Rainier (Lin Shaye) returns as a strong magnetic screen presence to be reckoned with. Being an integral character throughout the entire series, Shaye never fails to captivate and command the audience's attention with her spooky aura. It will be a pity if Shaye doesn't capitalise her gift in the horror genre.
Not forgetting Specs (Whannell himself) and Tucker (Angus Sampson) who provided much appreciated comic delight in just about the right dosage before risking undesired goofiness. They deserve their own television/film series spin-off, which should be a lucrative commercial prospect.
While it isn't the best of the series by this opinion due to the high expectations derived from the standards established by the first two films, Insidious: Chapter 3 nevertheless excels in comparison to several lacklustre horror exercises released in recent years.